Play
Play keeps dogs mentally and physically healthy. Studies show lack of play leads to behavioral problems in dogs meanwhile, play can help with behavioral problems. While at PCW we get to know your dogs, we keep an eye on their behavior and help to prevent or correct unwanted behaviors, when necessary. PCW wants to partner with you and help increase your success, while they are having fun.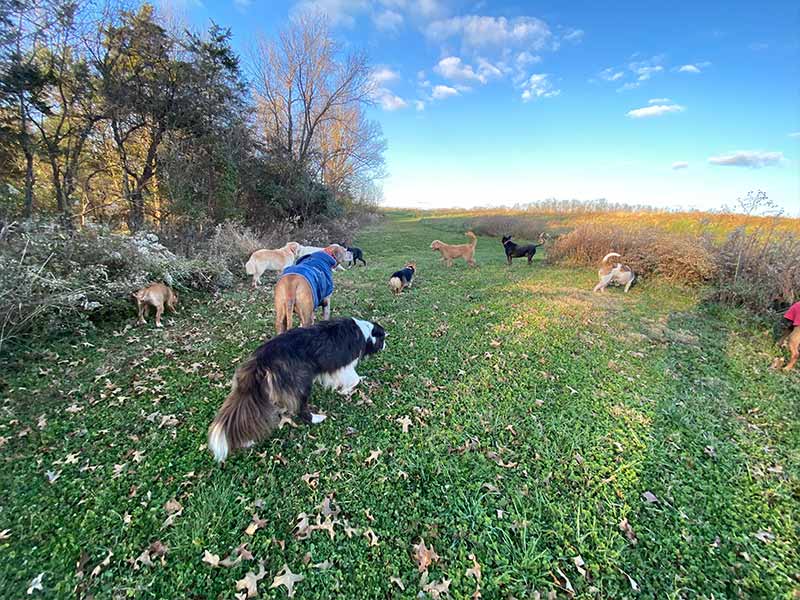 You're in Good Paws
We are a certified, professional, all-in-one dog training facility with advanced knowledge in animal science and 15 years of success assisting countless families and dogs. We're your local canine experts. Let's improve your companionship with your dog.
Do Yourself (and Your Dog) a Favor
Your dog will enjoy playing and socializing with other dogs outside in our large fenced in area. In addition, our off-leash group hikes are an excellent solution for you, and a fun solution for your dog. We'll take your companion on a 2.5-mile hike where they'll get fresh air, exercise, socialization, and basic behavioral learning.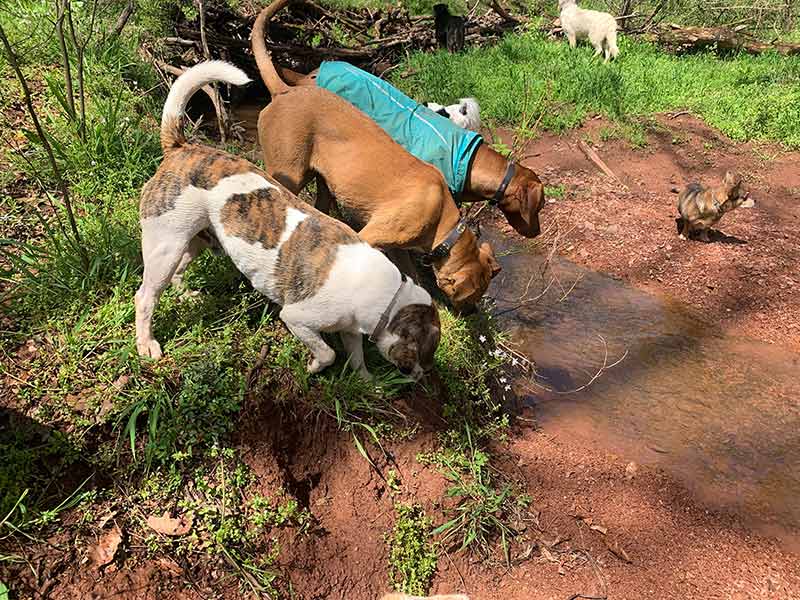 Get the Companionship You Deserve
After a fun day of play and a hike, you'll enjoy the fulfilling companionship you've wanted with your pet. With the extra exercise, you will also improve and extend the life of your dog! You'll also enjoy:
A more peaceful home-life
Reduce stress to your schedule
Cherish fruitful family and pet time
Daycare Rates
Prices start at $40 and include pick-up and drop-off from your home for added convenience if they fit in our route. Our packages are non-refundable and dogs on packages must come once a week and preferably on the same day. Packages are subject to change by PCW.
Packages
Our variety of packages include:
1 dog: 10 days of Play - $380
1 dog: 20 days of Play - $760
2 dogs: 10 days of Play - $760
2 dogs: 20 days of Play- $1,520
Over 3 dogs - call for pricing
A La Carte
We also have hikes available on an a la carte basis, including:
1 hike per week - $40
2 hikes per week - $80
3 hikes per week - $120
4 hikes per week - $160
5 hikes per week - $200
Daycare Meet & Greet
We offer a 30-minute daycare meet and greet for $35, of which $10 of the charge may be applied to your first service total.
It's Simple to Begin
We begin with a free, initial consultation via phone, text, or email to create a customized plan that is perfect for you and your dog. You'll enjoy an enhanced companionship with your dog!