Credentials
I earned my master's degree researching whether the type of housing (barn stall or pasture) impacts a horse's learning during training. When comparing the stalled horses to the pasture horses, I discovered that based on their behavior, the stalled horses needed more time to complete wanted behaviors and habituate to them during training. This made sense, as pastured horses can expand energy, and learn to adapt with environmental stresses by simply being outdoors in a group setting. That experience allows them to focus faster when training begins.
I have experienced similar results while working with dogs for over 15 years. After exercise, socialization, and training, I've watched the dogs in our programs gain confidence and increase their ability to learn and think. Training dogs to succeed is a priority, as they are family members. They are important in our lives: going on adventures with us, keeping watch at night, lending comfort after a tough day, and being present for many get-togethers and special occasions. We just want what's best for them.
View Published Journal Article
Pork Chop's Way is proud to be a member of and certified by some of the industry's leading organizations and associations. We are also proud of our many certifications for continued education to provide a high level of pet safety.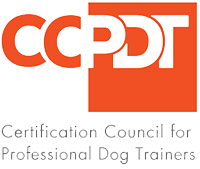 Certification Council for Professional Dog Trainers (CCPDT)
Member & Certified. The Certification Council for Professional Dog Trainers, established in 2001, is the leading independent certifying organization for the dog training profession. The CCPDT is the leader in the development of rigorous exams to demonstrate mastery of humane, science-based dog training practices. Thousands of dog training professionals worldwide maintain the CCPDT's certifications as a mark of high professional distinction.
---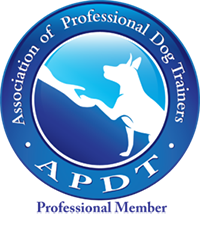 The Association of Professional Dog Trainers (APDT)
Full Member. The Association of Professional Dog Trainers is a professional organization of individual trainers who are committed to becoming better trainers through education.
---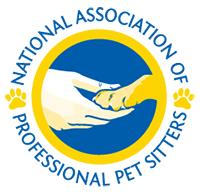 National Association of Professional Pet Sitters (NAPPS)
Member. The NAPPS is the only national, nonprofit, professional pet sitting association dedicated to raising and abiding by industry standards. NAPPS supports members with education, certification, and the resources to operate successful businesses.
---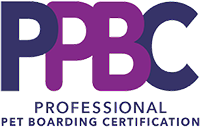 Professional Pet Boarding Certification
Professional Pet Boarding Certification is dedicated to help pet care facility owners, managers and staff deliver the highest quality of pet care. This comprehensive curriculum provides proactive preparation to promote a positive pet care experience, recognize and prevent often avoidable problems. Our certifications include:
Safe group in the Pet care Facility; Managing group play
Safe handling
Infection Control
Vaccines 101
---
Fully Certified, Bonded & Insured
Certified in Pet First Aid
Michigan State University, MS Animal Behavior, 1999
Michigan State University, BS Animal Science, 1996