About Us
Hi there, I'm Elly Rivera. I'm so excited to bring expert pet training and care to you and your dog. Dogs are such a special, unique companion. They can become such an important part of our lives: going on adventures with us, keeping watch at night, lending comfort after a tough day, and being present for many get-togethers and special occasions.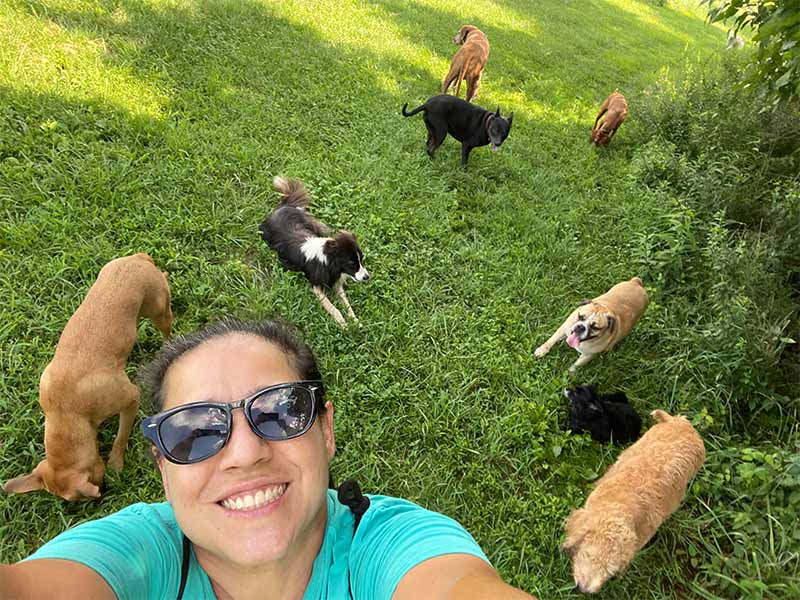 Building a Trusted Companionship
When I adopted Pork Chop (a Border Collie mix) at three months old, I made a promise to give him everything he needed to live a good life. In a dog's world, that translates to plenty of training, exercise, and socialization. These three fundamentals—coupled with patience, consistency, and love—gave me 10 years of happiness with my dog.
Your Dog is Special
Pork Chop's Way is more than an ordinary dog training service. It's a qualitative, time-proven legacy of love. With an emphasis on learning, exercise, and socialization I am committed to providing your dog with all the fundamentals to live the good life. Because that's what you and your dog deserve.
You Shouldn't Have to Worry
Maybe it's your first time having a dog (congrats!). Maybe you want to build stronger trust and discipline with your canine. Maybe you've already had a long, tough time with your dog, and you're exhausted. Don't worry, you've come to the right place.
You're in Good Paws
We are a certified, professional, all-in-one dog training facility with advanced knowledge in animal science and 15 years of success assisting countless families and dogs. We're your local canine experts. Let's improve your companionship with your dog.
It's simple to begin
From daycare, to boarding, to training, let's figure out what's best for you and your dog:
Get a free evaluation
We'll create a customized plan with you
Enhance companionship with your dog
Start improving companionship with your dog today!